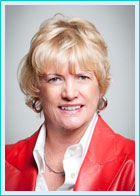 Karine Gill
Managing Director

For the past 19 years, Karine Gill has been an international executive search consultant providing global hospitality and leisure clients with insight into all functional areas, as well as guidance in the areas of organizational development, staffing, and executive leadership and retention.

During her tenure with Spencer Stuart, she was appointed the leader of the hospitality and leisure practice, and played an active role in over 200 search assignments in the hotel, restaurant, cruise line, gaming, travel and timeshare industries. In addition, she was a member of the Human Resources practice and executed a significant number of strategic HR searches across a wide variety of industry sectors including non-profit.

Prior to Spencer Stuart, Karine was Managing Director of a New York based boutique executive search firm specialising in the hospitality sector. From 1982 to 1996 she held senior sales and marketing positions with Forte and ITT Sheraton Corporation, in Europe, Africa, Latin America, and the United States.

Currently, Karine is the Managing Director of KGillAssociates, a retained boutique search firm. Although KGillAssociates is an independent firm, it has affiliations with similar firms in key markets in the Americas and Europe.

A native of Antwerp, Belgium, Karine was graduated from the University of Louvain with a master's degree in applied economics. Having lived in eight cities on four continents during her career, she speaks Dutch, English, French and Spanish. She resides in Sarasota, Florida with her husband Joe and also has a residence in Belgium.
---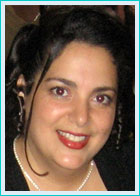 Patricia Rojas

With over 14 years of executive search experience, Pat Rojas has coordinated and worked on over 500 top-level executive search research assignments in various functional areas for publicly and privately held companies around the globe. She specializes in talent mappings, name generation / sourcing, and market intelligence. Through her work for global executive search firms such as Heidrick & Struggles, A.T Kearney and KornFerry International, as well as smaller executive search boutiques such as KGillAssociates, Pat has gained experience in a wide range of industries, including hospitality and leisure. Before entering executive search, she served for 9 years in various capacities at Arthur Anderson, Xerox, and Florida International University.

She earned a Bachelor's degree in Business Administration with a double major in Marketing and International Business, and a Certificate in Latin American and Caribbean Studies, both from Florida International University. A native of Central America, Pat is well-traveled and speaks fluent English and Spanish and conversational Portuguese and French. She is a US citizen residing in Miami, Florida with her husband and two young sons.
---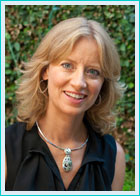 Carol Raymer

Carol Raymer is an accomplished human capital consultant whose skills in communication, organizational development, and talent acquisition have led to her be a valued strategic business partner to both SVP's of HR and CEO's/ Presidents.

After receiving her Masters degree in HR from Ohio State University she spent 10 years in corporate HR positions leading full life cycle recruiting organizations for companies such as Oracle Corporation. She then started and led a successful boutique recruiting firm specializing in HR, Marketing, Supply Chain/Logistics, in Retail, Software, and Hospitality companies.

Carol's creativity and tenacity has been integral to many Hospitality searches especially in the Las Vegas area which is near to her home in Southern California. Carol's first jobs in high school were at a resort near her parents' home so her love for hospitality started very young.

In her off time Carol and her husband Terry compete in Ironman triathlons to pursue excellence in a different area.
---